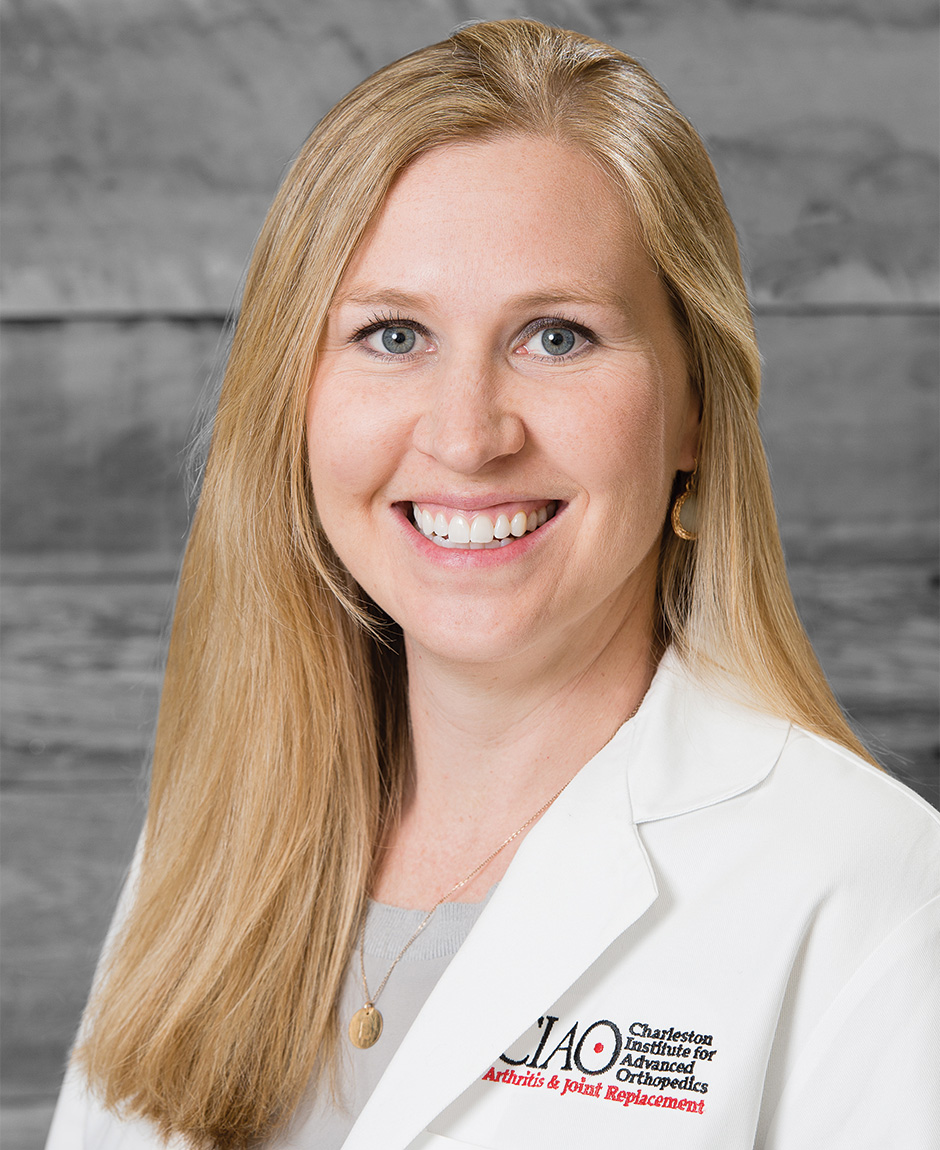 Nationally Certified Physician Assistant
Bachelor of Science: University of South Carolina's College of Science and Mathematics
Masters in Physician Assistant Studies: Medical University of South Carolina
Terri Blackwell is a Nationally Certified Physician Assistant specializing in Orthopedic Joint Reconstructive Surgery at East Cooper's Comprehensive Joint Program. She completed her Bachelor of Science at the University of South Carolina's College of science and mathematics in 2002. Upon completion she spent eight years assisting in oral and maxillofacial implant surgery. In 2012 she graduated from the Medical University of South Carolina's Masters in Physician Assistant Studies.
Delivering a personalized approach to joint replacement care is a team effort. Terri Blackwell has enjoyed being a part of this team since 2012. Her primary focus is in intra-operative and postoperative management. She is trained and certified in Makoplasty, a surgical procedure for partial knee resurfacing using a robotic arm interactive orthopedic system.
She is a member of the AAPA, and PAOS. During her studies she has worked with local schools to promote the value of healthy eating, active lifestyle and oral health. She continues to visit schools to promote awareness for the Physician Assistant career.