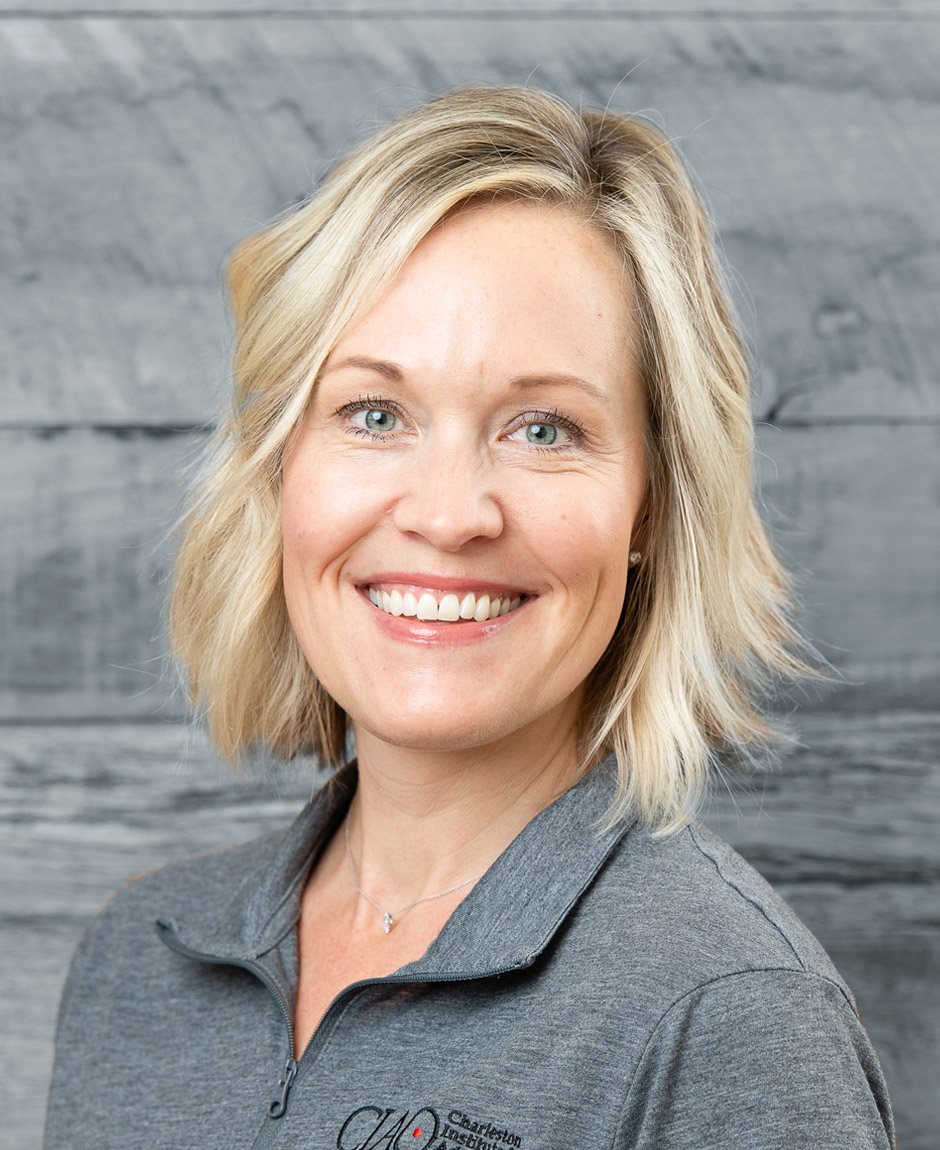 CIAO's Surgery Scheduler/Practice Supervisor
Erika Romfo is CIAO's Surgery Scheduler/Practice Supervisor. As the surgery scheduler and practice supervisor she assists patients with coordinating surgeries and follow up and oversees the daily operations of the CIAO team. She has her Bachelor of Science degree in Occupational Therapy and worked as an OT for over 20 years with the last five years spent working with joint replacement patients at East Cooper Medical Center. In 2018, she completed a 200 hour registered yoga teacher training and is co-owner of Quest Yoga.
Born and raised in Duluth, Minnesota she moved to Charleston in 1999. She lives with her husband Jeff and daughters Ava and Emily. She enjoys spending time on the water with her family, traveling, yoga and exercise, and visiting Lake Keowee. Erika has known Dr. Schutte for over 10 years and is excited to be a part of the CIAO Care Team.