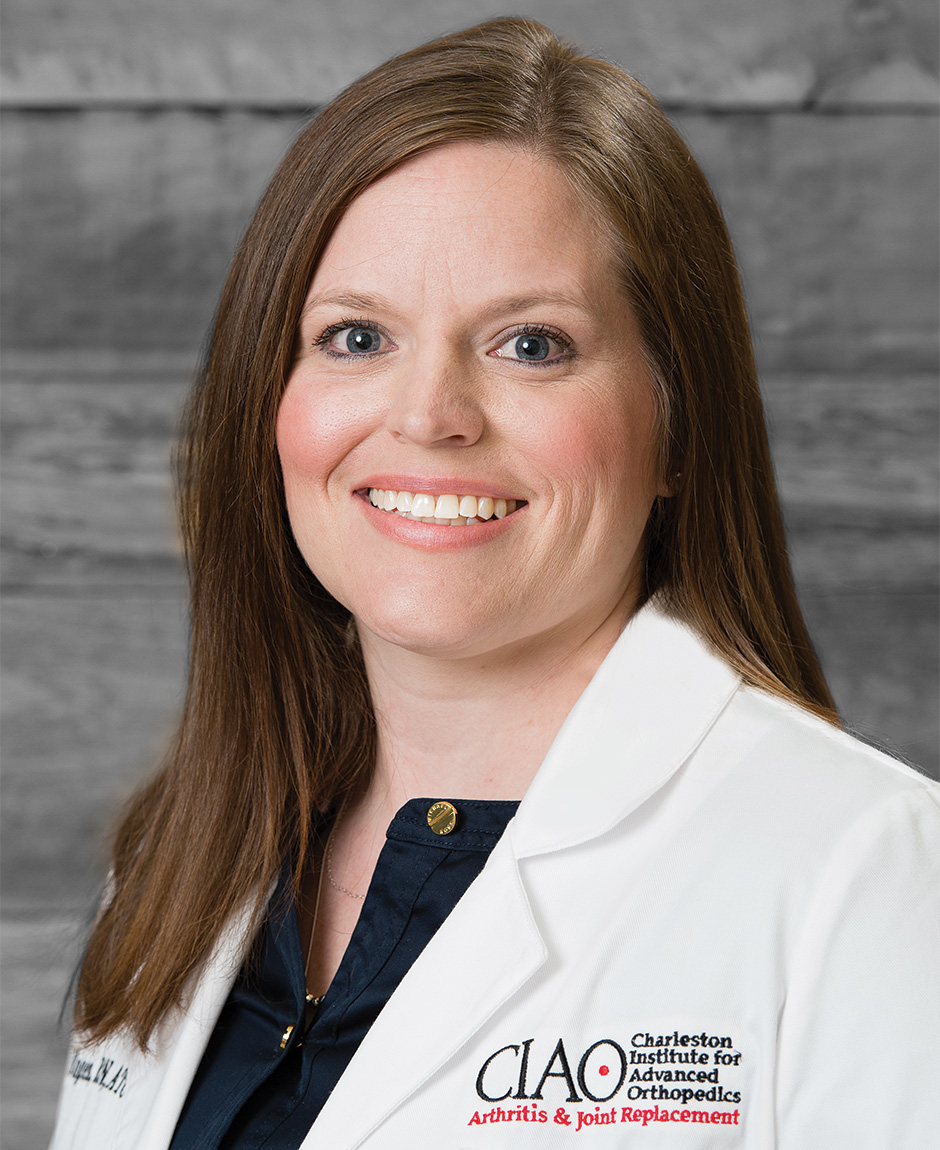 Nationally Certified Family Nurse Practitioner by the AANP and Athletic Trainer by NATA-BOC
Bachelors of Science in Athletic Training: High Point University
Bachelors of Nursing: University of North Carolina at Charlotte
Masters in Nursing: Georgetown University
A Summerville, SC native, Sarah Voges joined CIAO as an orthopedic nurse practitioner in March 2015. She has been a member of Dr. Schutte's surgical team since 2007 as a registered nurse in the operating room at both MUSC and East Cooper Medical Center.
Mrs. Voges earned her BS in Athletic Training from High Point University as a Presidential Scholar graduating magna cum laude in 2004. She also earned her BS in Nursing from University of North Carolina at Charlotte graduating magna cum laude in 2006. After 9 years of orthopedic surgical nursing and 11 years as an athletic training experience, she earned her Masters in Nursing as a Family Nurse Practitioner from Georgetown University graduating magna cum laude in 2014.
Mrs. Voges is Board Certified by the American Association of Nurse Pracitioners (AANP) Certification Program and the National Athletic Training Association (NATA) Board of Certification.
She is a member of the AANP, NATA, Association of Operating Room Nurses, and Sigma Theta Tau (Honors Society of Nursing).
Mrs. Voges is also the Executive of Clinical Operations for Walk Nicaragua, Dr. Schutte's joint surgical mission with Palmetto Medical Initiative, and Dr. Uriel Diaz of Hospital Escuela San Juan de Dios Esteli, Nicaragua which provides total joint replacement surgeries to citizens of Nicaragua.