Charleston Institute for Advanced Orthopedics is among only a select few in the region offering MAKOplasty robotic-assisted total hip and knee replacements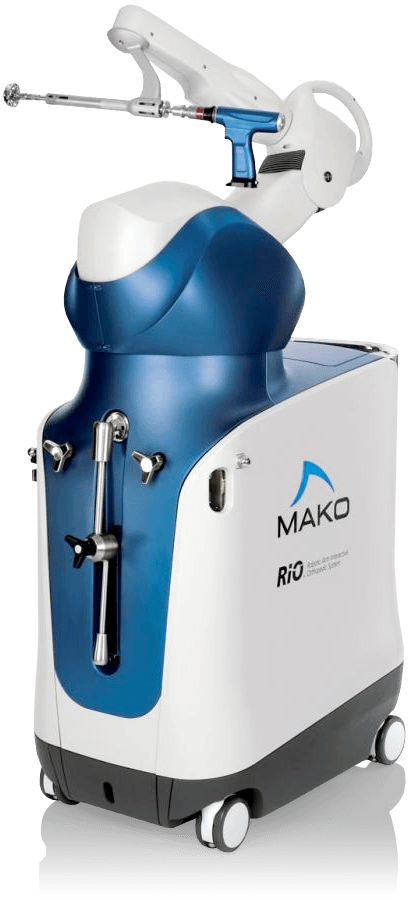 MAKOplasty is a robotic-arm assisted technology that helps surgeons provide patients with a personalized surgical experience. A 3D model of your knee will be used to pre-plan and assist your surgeon in performing your total knee replacement surgery. During surgery, the robotic arm system provides visual, auditory, and tactile control to help assure that surgeons remove only the bone planned to be resected prior to surgery.
Partial knee resurfacing and total hip and knee replacements utilizing MAKOplasty® technology allows for:
Optimal implant positioning to result in a more natural-feeling hip or knee following surgery

The procedure may be performed on an outpatient basis, resulting in a much shorter hospital stay than traditional hip or knee replacement surgery requires

More rapid relief from pain, a faster recovery and a quicker return to day-to-day activities
Who is a Good Candidate for MAKOplasty?
Ideal candidates for MAKOplasty are typically patients with early to mid-stage osteoarthritis in the medial (inner), patellofemoral (top), or lateral (outer) compartments of the knee. Talk to your physician about your candidacy for MAKOplasty if you have:
Tried nonsurgical options and found them unsuccessful

One or more non-arthritic compartments of the knee

Pain while performing everyday activities

Difficulty doing normal everyday activities such as walking up the stairs